The Senior Integrated Project (SIP) is the capstone of Kalamazoo College's program of liberal arts education, offering students the opportunity to make use of all of their experiences at the College. The SIP is an occasion for independent scholarship, often in conjunction with an internship or other creative activity which results in a written report, performance, or exhibit. Rather than selecting only a subset of students to work on an honors project or thesis, the College considers such independent work a significant part of the education of all Kalamazoo College students and requires it of all seniors.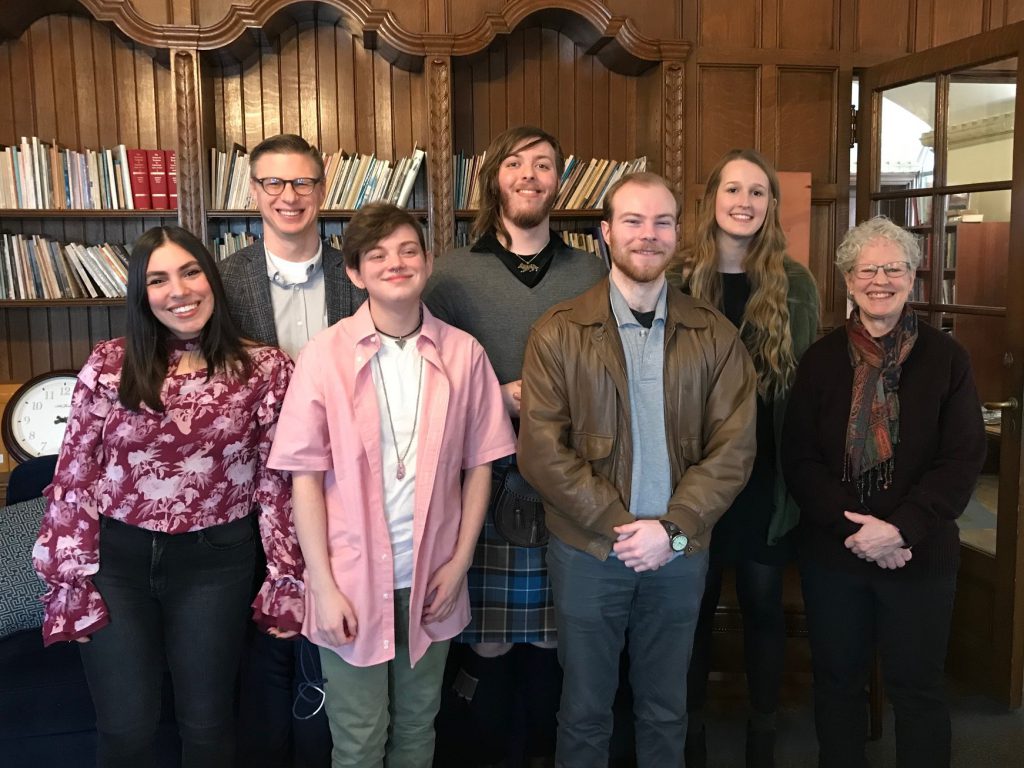 The 2023 Religion SIP Symposium
The 2023 Department of Religion SIP Symposium will be held on Saturday, February 18, in the Humphrey House Lounge beginning at 1:00pm.
The SIP Symposium
1:00 p.m. – "Welcome" by Dr. Alyssa Maldonado-Estrada
1:05 p.m. – Robin Dudd: "From the Streets to Plasma Screens, An Analysis of The Man in the High Castle's Depiction of "Honorable" Kempeitai"
1:25 p.m. – Elle Ragen: Vessels of the Gods: Women's Bodies, Sexuality, and Suffering within Greco-Roman Prophecy
1:45 p.m. – Thomas Buffin: Diffused Religion: The Religiosity of BABYMETAL
2:05 p.m. – Lauren Marshall: The Northern Ireland Conflict: Troubles to Peace Depicted in Political and Religious Murals
2:25 p.m. – Wrap-up with Dr. Taylor Petrey
---