Assistant Professor of Religion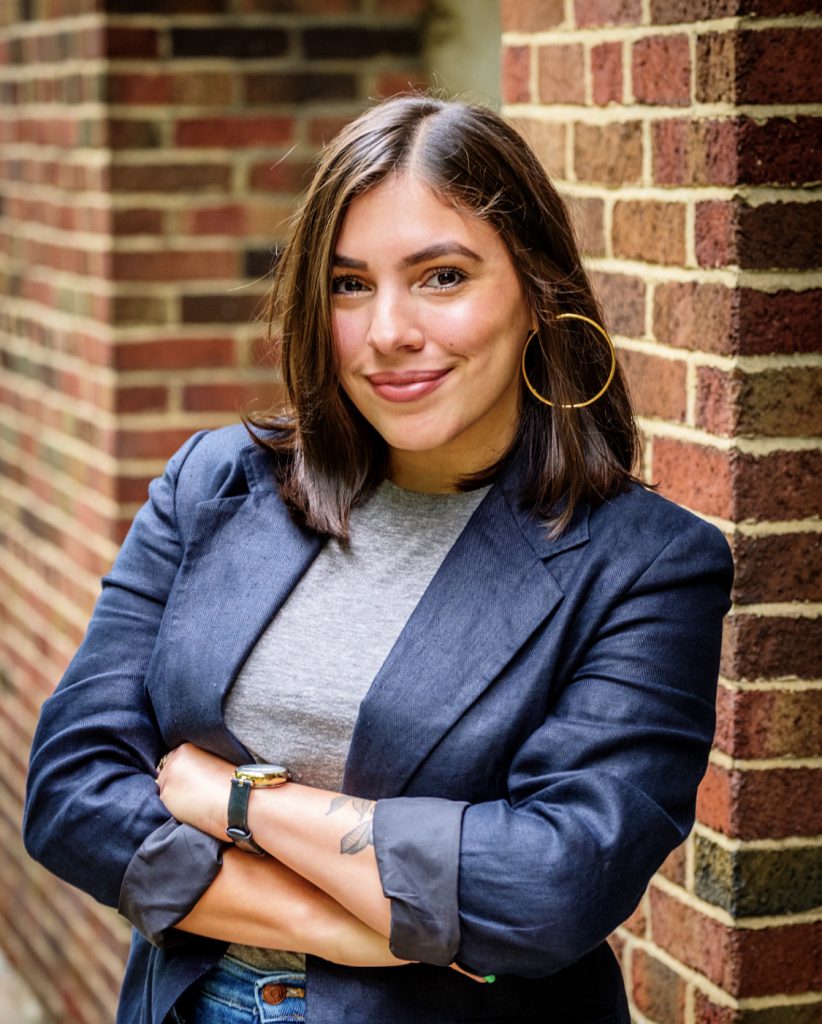 Phone: 269.337.7426
Office: Humphrey House, Room 107
Email: Alyssa.Maldonado-Estrada@kzoo.edu
Education
PhD: Princeton University
MA: Princeton University
BA: Vassar College
---
Profile
Dr. Maldonado-Estrada is Assistant Professor of Religion at Kalamazoo College where she teaches classes on religion and masculinity, Catholics in the Americas, urban religion, and religions of Latin America. She is an ethnographer and her research focuses on material culture, contemporary Catholicism, and gender and embodiment. She is the author of Lifeblood of the Parish: Men and Catholic Devotion in Williamsburg, Brooklyn (NYU Press, 2020), an ethnography about masculinity and men's devotional lives in a gentrified neighborhood in New York City. Maldonado-Estrada is currently working on a project about devotional technologies that explores Catholic entrepreneurs and innovation. She is co-chair of the Men and Masculinities Unit at the American Academy of Religion and serves on the editorial board of the journal American Religion. She was chosen for 2020-2022 cohort of Young Scholars in American Religion at IUPUI's Center for the Study of Religion and American Culture. She received her Ph.D. in Religion from Princeton University and her B.A. in Sociology and Religion from Vassar College.
Research Interests
Religion in the Americas
Catholic Studies
Men and Masculinities
Urban Religion
Material Culture
Body & Embodiment
---
Selected Publications
Lifeblood of the Parish: Men and Catholic Practice in Williamsburg, Brooklyn (New York University Press, December 8, 2020)
(pre-order on Amazon)
(pre-order at B&N)
"Men, Tattoos, and Catholic Devotion in Brooklyn" Material Religion, May 26, 2020, 1-20
Maldonado‐Estrada, Alyssa. "Catholic Devotion in the Americas." Religion Compass 13, no. 1 (January 2019).
Online Contributions
"Tattoos as Sacramentals," American Religion, September, 2019
Maldonado-Estrada, Alyssa. "Loving Saint Paulinus: Patron Saint of Williamsburg, Brooklyn." The Global Catholic Review (blog), June 17, 2019.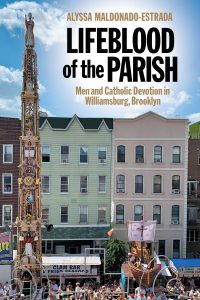 ---