Assistant Professor of Religion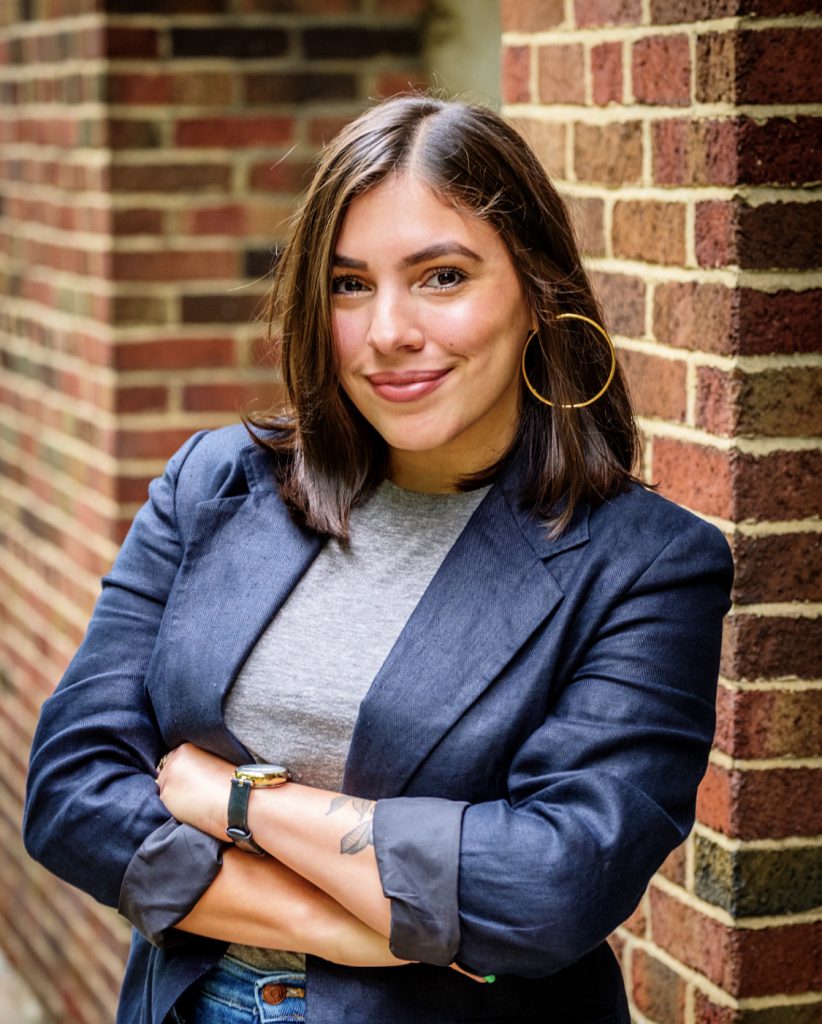 Phone: 269.337.7426
Office: Humphrey House, Room 107
Email: Alyssa.Maldonado-Estrada@kzoo.edu
Education
PhD: Princeton University
MA: Princeton University
BA: Vassar College
Profile
Alyssa Maldonado-Estrada is Assistant Professor of Religion at Kalamazoo College where she holds the Marlene Crandell Francis Chair in the Humanities. She is the author of Lifeblood of the Parish: Men and Catholic Devotion in Williamsburg, Brooklyn (NYU Press, 2020), an ethnography about masculinity and men's devotional lives in a gentrified neighborhood in New York City. She is currently working on a project about devotional technologies that explores Catholic entrepreneurs and innovation. She is editor of the journal Material Religion: The Journal of Art, Objects and Belief and co-chair of the Men and Masculinities Unit at the American Academy of Religion. She serves on the editorial board of the journal American Religion and was chosen for 2020-2022 cohort of Young Scholars in American Religion at IUPUI's Center for the Study of Religion and American Culture. She received her Ph.D. and M.A. in Religion from Princeton University and her B.A. in Sociology and Religion from Vassar College.
---
Research Interests
Religion in the Americas
Catholic Studies
Men and Masculinities
Urban Religion
Material Culture
Body & Embodiment
---
Selected Publications
Publications:
Lifeblood of the Parish: Men and Catholic Practice in Williamsburg, Brooklyn (New York University Press, December 8, 2020)
Amazon B&N New York University Press
"Men, Tattoos, and Catholic Devotion in Brooklyn" Material Religion, May 26, 2020, 1-20
"Catholic Devotion in the Americas." Religion Compass 13, no. 1 (January 2019).
"Forum: Studying Masculinities Catholic Style" American Catholic Studies 132, no. 2 (Summer 2021).
"Irreverence and Ethnography: Studying Catholic Masculinities," American Catholic Studies 132, no. 2 (Summer 2021).
Online Contributions:
"The Enchanted & Catholic World of Tattoo Artists," The Commons, Association for Public Religion and Intellectual Life, February 2021
U.S. Catholic Magazine, "Labor of Love; Masculinity and Faith Intersect at a Brooklyn parish festival"
"Authentic Survivors: Religion and Gentrification in Williamsburg, Brooklyn," Gotham Center for New York City History, January 21, 2021
"Tattoos as Sacramentals," American Religion, Sept. 3, 2019
"Loving Saint Paulinus: Patron Saint of Williamsburg, Brooklyn," The Global Catholic Review (blog), June 17, 2019
"Distance Learning on Insta: Using Instagram Posts & Stories to Co-Create and Share Student Ideas," Teaching Commons | Kalamazoo College." Accessed August 27, 2020
Multimedia:
Empire State Engagements: Lifeblood of the Parish. June 1, 2021.
The Religious Studies Project Podcast, "Masculinity and the Body Languages of Catholicism." May 24, 2021.
"The Classical Ideas Podcast: EP 173: 'Lifeblood of the Parish' w/Dr. Alyssa Maldonado-Estrada." Accessed August 28, 2020. .
Expert featured on the BBC World Service Documentary "The Instagram Witches of Brooklyn." on Instagram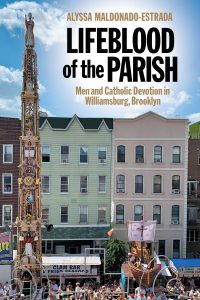 ---